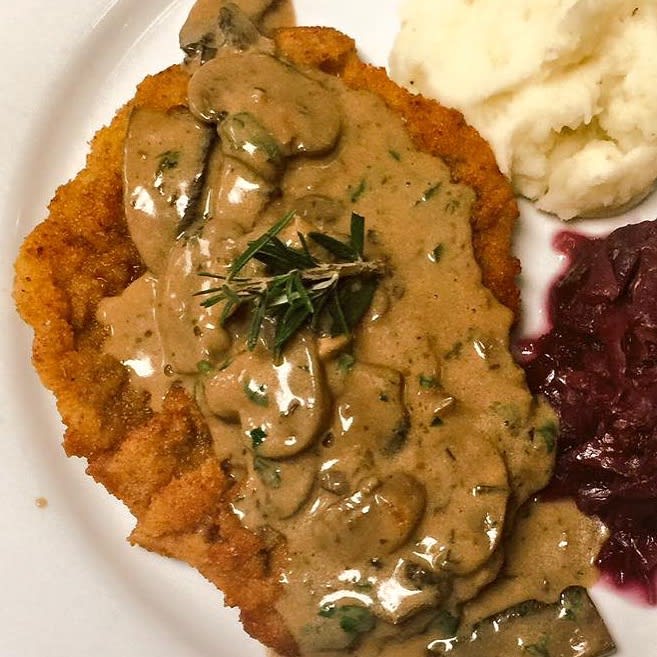 TAKE - OUT & CURB SIDE MENU
only menu available at this time
Email Updates
Sign up for our Newsletter and stay informed about our specials.
TAKE-OUT & CURB-SIDE Menu during Covid Time
TAKE-OUT & CURB SIDE MENU DURING COVID TIME
Available for pick up
& curbside

Wednesday - Saturday
open from 4pm & 7pm

email order in advance for your convenience
to
[email protected]
until 3:30 pm 
after that call us at 760-832-6100
8.75 % Sales Tax will be added to total amount
All Entree prices reflect a discount of $3.00 to $4.00 per item over our regular prices.
If NO INCONVENIENCE TO YOU we would appreciate cash or check payment
to lower our costly monthly credit card processing fees.
ALL BOTTLES OF WINE 50% OFF
BEEF EMPANADAS 9.95
3 Fried Argentinian turn overs stuffed with ground beef, olives, raisins,
BOWL OF SOUP 6.00
Tomato Basil Soup might change
E N T R E E '
CHOPPED SALAD 12.95
Romaine, fresh basil, shredded Mozzarella, salami, chicken, garbanzo beans tossed in a citrus vinaigrette
ARGENTINIAN 1/2 ROAST CHICKEN 15.95
1/2 Chicken marinated with our Chimichurri served with Mashed Potatoes & Vegetables
GERMAN SAUSAGE PLATTER 16.95
One Nuernberger Bratwurst, one Polish sausage with red cabbage, sauerkraut and french fries -GlutenFree
MEAT LOAF 15.95
Served with a peppercorn mushroom sauce, mashed potatoes and vegetables
WIENER SCHNITZEL - from Pork 15.95
Breaded pork loin Wiener Style served with lemon wedge, french fries, sweet and sour red cabbage
FISH & CHIPS 14.95
Served with Fries and Tartar Sauce
BEEF GOULASH 17.95 Tender morsels of beef and onions simmeered in a paprika sauce served with Spaetzle (with Mashed Potatoes for Gluten Free option)
JAEGER SCHNITZEL 18.95
Breaded pork loin served with a Taragon Mushroom sauce mashed potatoes and sweet red cabbage
SHRIMP PASTA MEDITERRANEAN 18.95
Shrimp served in a white wine garlic sauce with artichokes, kalamata olives,capers, tossed with linguine pasta
MUSHROOM SPAETZLE 15.95
Home made German noodle, sauteed Portabello Mushrooms, cramalized onions, then baked with Gruyere cheese, served with sweet & sour red cabbage
CHICKEN PARMAGIANA 16.95
Breaded chicken breast baked with our marinara sauce and mozzarella cheese served with side pasta marinara
D E S S E R T
BREAD PUDDING with Vanilla Sauce 6.00